What is a CPCS dumper course?
CPCS dumper courses train the participants in the knowledge and skills needed to operate forward tipping dumpers and/or articulated dump trucks in a safe, productive and effective way. The courses are designed specifically to comply with CPCS dumper training standards.
All kinds of dumper trucks are frequently used in construction, and are crucial especially in larger-scale building projects. Various types of a dumper include a rigid dumper truck, an articulated dumper, a tracked dumper and a mini dumper.
Dumper driver jobs in the UK pay between £25,000 and £35,000.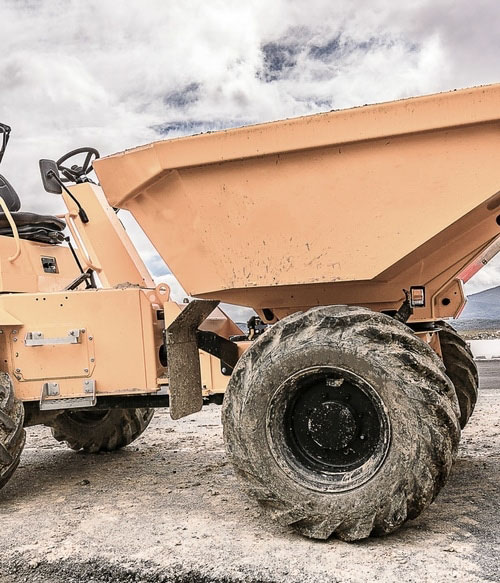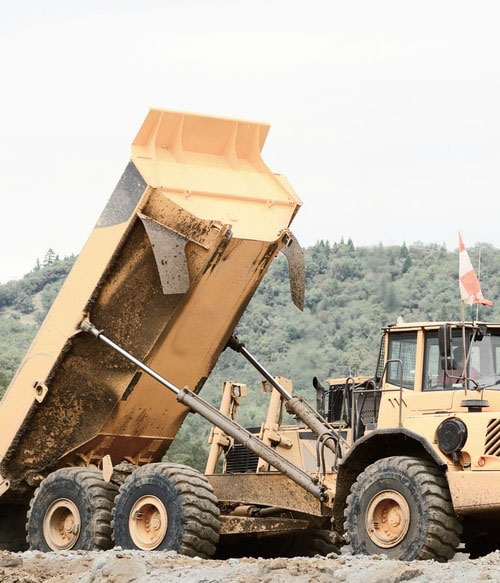 The length of ur dumper courses can vary between 1 to 5 days long. This depends on the type of the course (the kind of a dumper truck that the course covers), but mostly on the driver's experience using such and similar vehicles.

We run Construction Plant Competence Scheme (CPCS) dumper driver training. The course will give you the important skills required to get the CPCS red card demanded by almost all construction companies as a proof that you have adequate dumper driver training.

To operate a Forward Tipping Dumper or a Dumper Truck safely you will need to learn how to manoeuvre and site the machine safely and efficiently both on site and on the public highway.
The dumper courses include the following elements:
Legislation & codes of practice.

Roles and responsibilities of the dumper driver.

Construction, parts, gauges and controls of the machine.

Preparation of the dumper for work.

Driving and manoeuvring on various types of ground, including on an incline and in a confined space.

Correct positioning for loading and discharging loads in various conditions.

Shut down and securing procedures.

Loading and unloading for transportation.

Health and safety in relation to working with dumper trucks.
Completion of the dumper course:
The completed dumper course ends with a theoretical and practical test. Successful candidates obtain the CPCS Trained Operator card for the dumper truck type(s) — forward tipping dumpers and/or articulated dump trucks — covered by the course. This is also known as the CPCS red card, and is the first step in accreditation, issued for a non-renewable two-year period.
A more advanced accreditation, the Competent Operator card, also known as the CPCS blue card, can be achieved by gaining 300 hours of experience at work recorded and endorsed in your CPCS logbook and completing the NVQ level 2 assessment within 2 years of the red card issue date. The CPCS blue card is valid for five years and is renewable.
Already have the red CPCS card?
Get in touch to find out how we can help you get a CPCS dumper blue card.
To book your CPCS dumper course, or to check current CPCS dumper training costs, click on the location on the list that is the most convenient for you.
Why should you do your dumper driver training with us?
Professional & friendly instructors will teach you all you need to know to work as a dumper driver safely and productively.

Large training area & modern machinery fleet, to make your training as comfortable and efficient as possible.

Flexible, individual approach to training.

No construction site experience necessary: you can start your dumper training as an absolute beginner.

Lowest dumper training prices in the UK – guaranteed. If you find the same course cheaper elsewhere, we will match the price.