Over 100 construction
courses available
Secure your place on a construction
training course today – low deposit
Over 100 construction
courses available
Secure your place on a construction
training course today – low deposit
We provide accredited courses for all levels
in the construction industry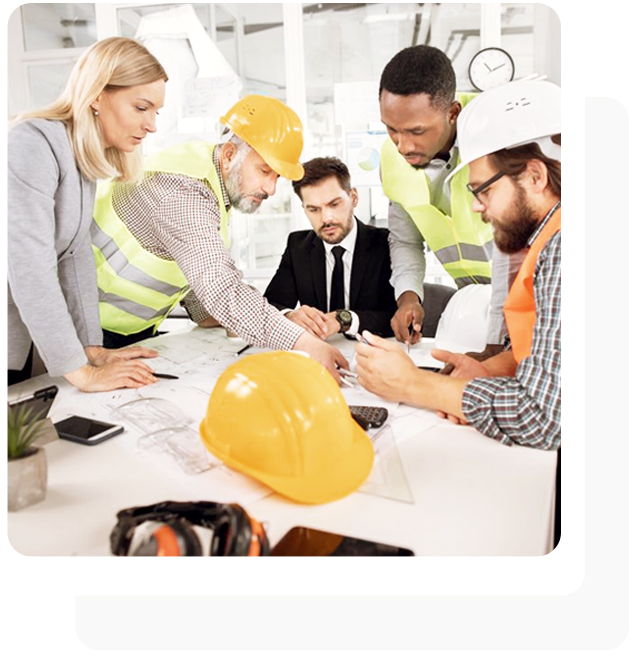 35 YEARS OF INDUSTRY EXPERIENCE
With over 35 years of industry experience our trainers and testers are conversant with all accreditations and passionate about passing on that knowledge. Our training and development consultants receive ongoing training to ensure they are familiar with industry trends and are able to give recommendations to ensure your staff receives the correct level of training. We are always looking for new ways to improve and exceed customer expectations!

We offer national coverage to allow you to access first-class training, improve your skills and stay up to date with the latest industry trends. Our courses are designed to give all candidates the knowledge and tool they need to be successful in their roles. Our national network of instructors ensures that everyone can get the training they need, regardless of their location.

Unlike many centres, we offer a zero-cancellation policy as we appreciate the amount of work involved in logistics for our clients. In the unlikely event that we will be unable to host the course at our centre, we will offer an alternative location at no extra cost. This means you can book the course with us without the worry of it being cancelled, ever!
At Construction and Plant Training Services Ltd, we provide construction plant, health & safety and management training courses and assessments to help businesses like yours expand their employee's skill sets.
We are a fully established and widely accredited training provider with over 35 years of industry experience and excellent feedback, both from individual and commercial customers as well as various awarding bodies that we are accredited to.
Our dedicated and highly experienced team is committed to handling clients' training requirements efficiently at every step of the way.
We pride ourselves on the zero cancellation promise to our customers meaning you can rest assured that when the training is booked it will take place so your workforce is always trained properly and always on time which is essential to your company's success.
We can even prepare and manage a free training matrix for your candidates upon your previous consultation.
Our purpose-built training and test centre, based strategically in the Midlands, with its own fleet of plant and own team of trainers and testers, allows us to price our courses competitively and offer true flexibility and nationwide coverage when it comes to accommodating our client's needs and urgent requests.